17 août 12
Hi!
Un Mix Furtif de milieu de vacances avec 1h d'apéro au dubstep, histoire de vérifier les dernières news arrivées dans l'émission. Puis une heure de mix basé exclusivement sur Paul Birken qui a eut la bonne idée de placer (en prix libre) ses anciens morceaux sur le web ici même.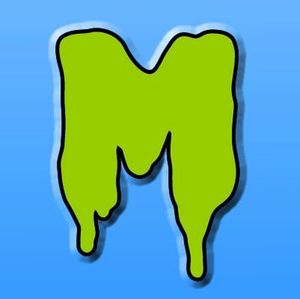 Part1: dubstep newZ : New Downlink LMF 162A
Play-list de la part1 :
Psychonaught - RawDub
Psychonaught - Lucifer
Captain Panic & Phantasma - Gigantic Malfunctions
Dub Gabriel feat. MC Zulu - No Lies (Liquid Stranger's Tactile Evasion mix)
Feindz - Swamp People
InsomniaK - R2D2's Mushroom
Liquid Stranger - Babylon Beast (Lockstep VIP)
Boom Bat Aka Gypsy Calypso – Hey (Original Mix)
Lo-Tech – Catcher REMIXED
Monxx & Decimator – I am Pain
Monxx - Kill You
Son2teuf Dubstep Mix session:
Outhline - Funerarium
Budapest 2 michote
TouMouX - Vague d'infra
Kalit - Glock Specimen Composition
Kerozen - Ambiance Malsaine


Part2: Paul Birken: New Downlink LMF 162B

Play-list de la part2 :
Duluth Daze 1991-95 Cassette Tracks Archive 1
Duluth Daze 1991-95 Cassette Tracks Archive 2
Duluth Daze 1991-95 Cassette Tracks Archive 2
DON'T 04 "Degression Mode" EP
Highball Music "Looking Out Blindly" ep
Another One Fights The Rust ep - Bonus Round
Audio Textures 008 "Storm Serge" ep
CO31 Speaker Freakin' ep
Son of Gonzo EP
Jackstar Recordings "Dirt Data" EP
Nowhere Victim Ep
PLATZHIRSCH LTD #5
The Dog Day EP - Nu Futura Records
CO28 Surfin' Superior Side C "Numbskull"
Commentaires sur Dubstep Newz & Paul Birken Session