30 mai 12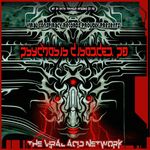 Hardcore, gabber, il ne s'agit pas seulement de frapper, il faut avoir le style. Et, une fois alcoolisé, difficile de mixer correct. Alors oui, ce set de hardcore n'atteind pas des sommets de technique de mixage. Et j'ai pas mal hésité à le passer en ligne car je n'en suis pas vraiment satisfait. Finalement il est là car les plaques sont bonnes et car vous saurez être indulgents en attendant une nouvelle version beaucoup mieux travaillée et enrichie en plaques fondamentales !
J'ai par ailleurs trouvé pas mal de news qui feront le bonheur des techno addicts que vous êtes ! Ce qui me permet au passage de remercier vivement R6tem: You Know The Score: Techno and Hardcore Will be Alive!
La play list sera à retrouver par vous même... Sorry once again.
See you soon! The soonest will be the best!
Commentaires sur You know that...