15 mai 10
Ce soir 15 mai 2010 c'est le premier mix NON-official des nuits sonores de Lyon.
Bien entendu, ça se passe sur Radio Canut all night long !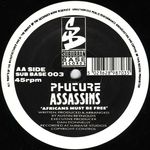 20h-21h : Mix Furtif (Normal version)
Preview du nouvel album High Tone, sortie le lundi 17 mai
Sélection de scuds dans un style Dub-Step - Jungle - Breaks
Quelques labels :
Shut up and Dance
Suburban Base 003 - Phuture Assassins - "Africans must be free"
Renagade Hardware - Conflict "Messia"
Vendôme rec.
Reinforced
...
New Downlink LMF 47 NewZ and various tracks
24h-4h45 : Mix Furtif (Extra version)
Mix techno en direct pour quelques heures : techno mini - techno - techno detroit - acid
Entre 21h et 24h, on a fait la finale de la party Rue de l'Arbre Sec : Mortel Mortel.
Evol m'a mis sur un niveau éthylique avancé, alors les premières plaques ont été dures dures...
Quelques labels (> more than 70 tracks) :
Brique rouge
Torema
Le Petit Prince Rec.
Cosmic rec.
Kompact
Dirty Bird
Radio Salve
Out Of Orbit
Dance Mania
Zenit
.....
New Downlink LMF all night long 47 part1
New Downlink LMF all night long 47 part2
New Downlink LMF all night long 47 part3
Commentaires sur Nuits Sonores 1st unofficial event